What's New in eWeLink App V4.33
June is the sixth month of the year and marks the midpoint of the year. In the northern hemisphere, it brings sunny days and high temperatures. At eWeLink, we are excited to bring three new features with the release of the eWeLink App V4.33.
Here's what's new
Add Device Search Feature
When you have a large number of devices added to the app, it would be challenging to quickly locate a specific device in the long device list. To simplify this process, we have added a search feature for devices in V4.33. On the home page, simply navigate to the "..." button and click on it. A list will appear, and you will find the search icon within it. Tap on the search icon, and you can enter the device name to swiftly find a device within your current home.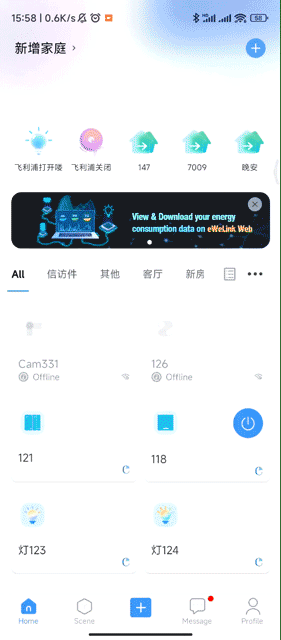 Set Longer Delay
Previously, the Delay duration in the app was limited to less than an hour, which restricted its usability in various scenarios. To address this limitation, we have introduced a longer Delay option in V4.33. You can now set a Delay for up to 5 hours, 59 minutes, and 59 seconds, providing more flexibility in creating automated actions.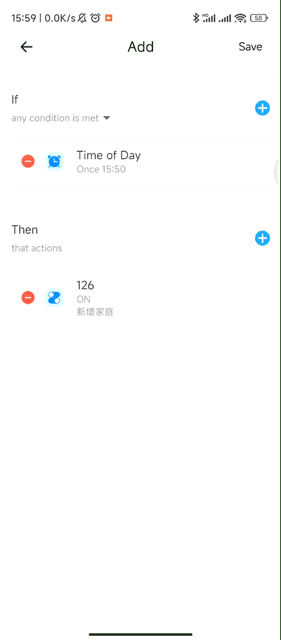 Copy Device ID
There are instances where you may need to provide a Device ID, such as when troubleshooting a device issue and seeking support from our team. However, remembering or manually entering the long and complex Device ID can be cumbersome. To streamline this process, we have included the ability to copy the Device ID in V4.33. By clicking on the Device ID, it will be automatically copied to the clipboard, making it easier to share or provide the necessary information.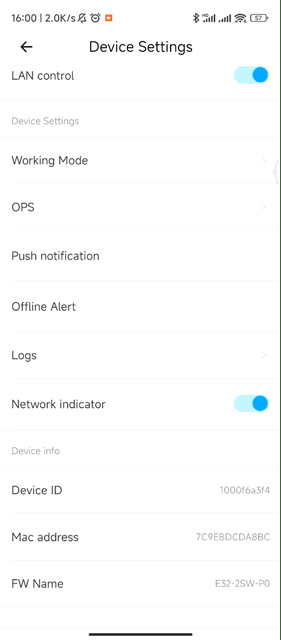 The eWeLink App V4.33 update is currently available on the Google Play Store, which is the official method for updating the app for all Android users. Please note that the update may not be immediately visible to everyone, as Google releases updates gradually. iOS users can expect to access the update by the end of June.