After two weeks of testing, the stability and user experience of eWeLink 4.0 public beta have been greatly improved based on user feedback.
◤
Device display: switch between grid and list display
◢
eWeLink 4.0 adopts a 2 × 2 grid layout design by default, which allows users with many devices to manage home devices more efficiently. However, during the previous public test, some users also suggested that the list display mode is more convenient for
multi-channel devices.
Starting from version 4.0.1, you have two options to switch between as you like.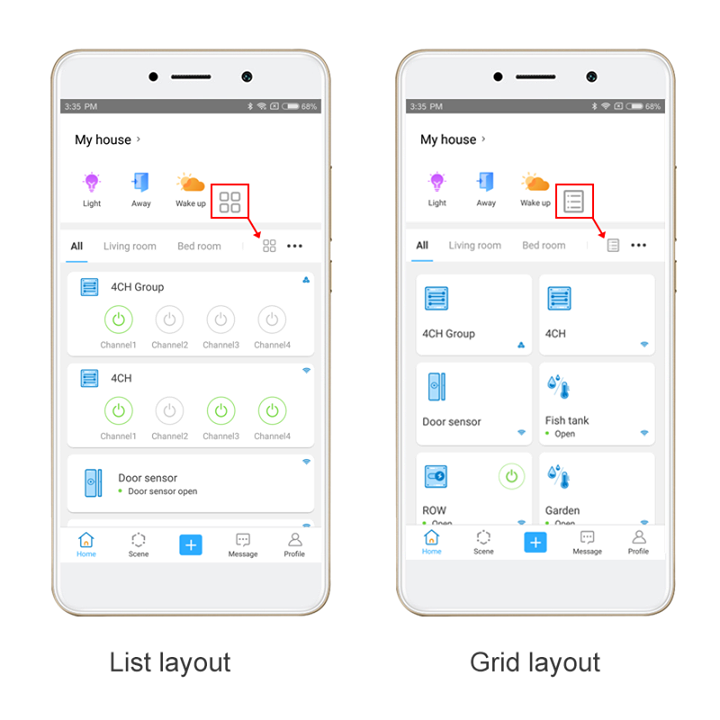 ◤
Group control: available for sockets and switches
◢
Achieve
synchronous control
of all devices(same type) in a group. For example, add 10 switches into one group, one tap to control all these devices.
Supported device:
single-channel socket; dual-channel socket; three-channel socket; four-channel socket; single-channel switch; dual-channel switch, etc.