Execute Alexa Routines with Remote Switch
Remote switches are generally known as wireless or smart switches, which allow you to control electrical appliances, lights, or fixtures remotely, without the need for physical contact with the switch itself. Integrating the buttons/push types as a trigger to Alexa routines will take your smart home automation experience to the next level. Now, we'll walk you through how to create such an Alexa routine and select a button as a trigger.
Preparation
1. Setup your "SNZB-01 Zigbee Wireless Switch" or "S-MATE Switch Mate" in eWeLink app.
2. Download and install the Alexa App on Google Play Store / App Store.
3. Finish Account Linking. Click on here if you haven't.
Step 1
1. Make sure you have completed the account linking between eWeLink and Alexa.
2. Open your Alexa App, discover your "SNZB-01" or "S-MATE Switch Mate".
3. Click into the device details page and click on "New button action".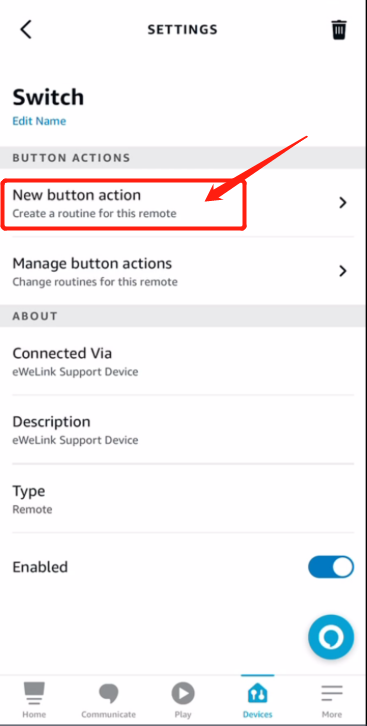 Step 2
1. Choose button.
2. Select button device.
3. Select the trigger button type (Single press / double press / long press).
4. Setting time and condition.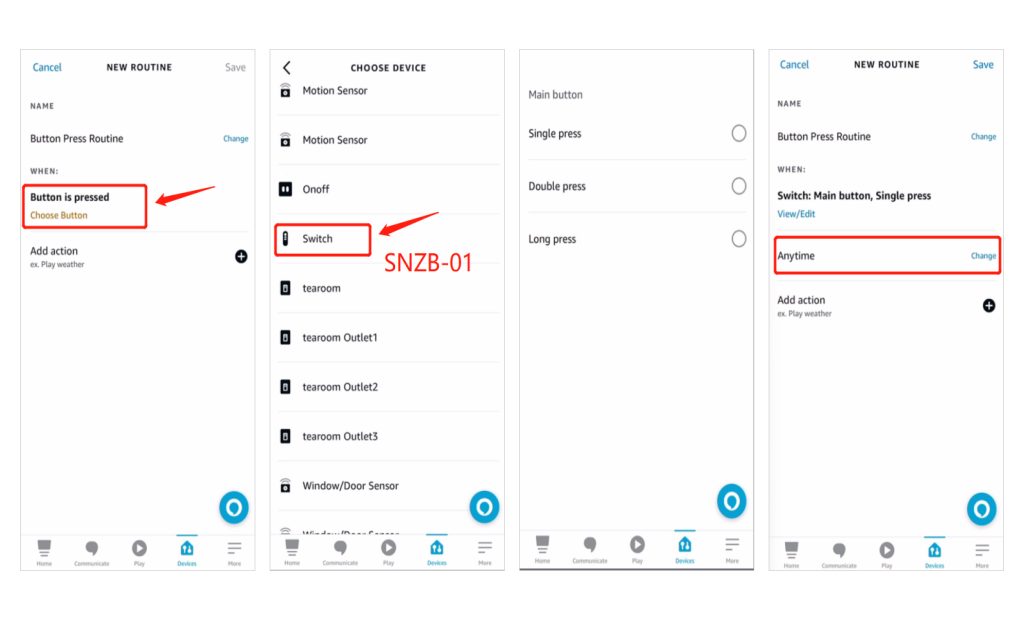 Step 3
1. Add action and set.
2. Routine created successfully.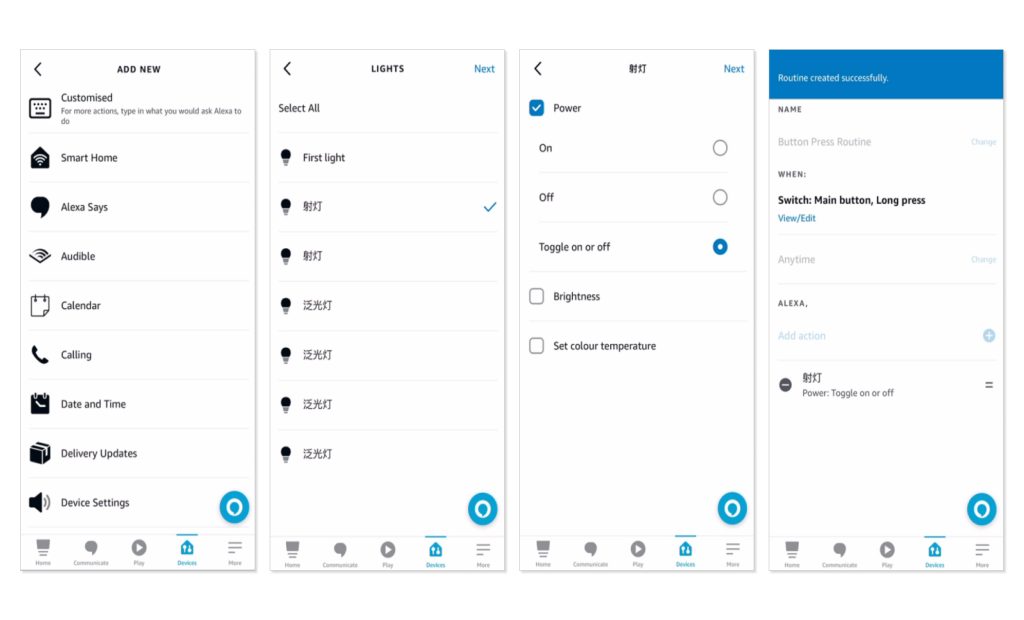 Notes:
The supported remote switches include SNZB-01P, SNZB-01, and S-Mate.
Enjoy this new capability and feel free to let us know your feedback in eWeLink forum and join in the discussion.