Device Sharing on eWeLink
- Seamlessly Connect with Others
The Device Sharing feature on the eWeLink App allows users to seamlessly connect and share access to their devices with others. By sharing a device, users grant access and control permissions to others, enabling remote collaboration and management. Device Sharing is particularly helpful in households where fmaily members can share the control of devices like living room lights. Device Sharing also benefits rental owners. For example, when they want to have multiple tenants to control specific devices, they can count on Device Sharing.
When you think the shared user should no longer control your devices, just cancel sharing, however, it's time-consuming to remove all shared users one by one and sometimes you might forget to cancel the sharing. Besides, it's not necessary to share all access to a device with others. In these cases, more flexibilities are required. This is why we introduce the new features in Device Sharing.
New Features in Device Sharing
Users can now choose whether to share permission to edit timers, preventing shared users from modifying timers. This is useful for parents sharing devices with kids - grant control but retain timer authority. If you're a house owner, you can provide the device access with house sitters without allowing timer changes.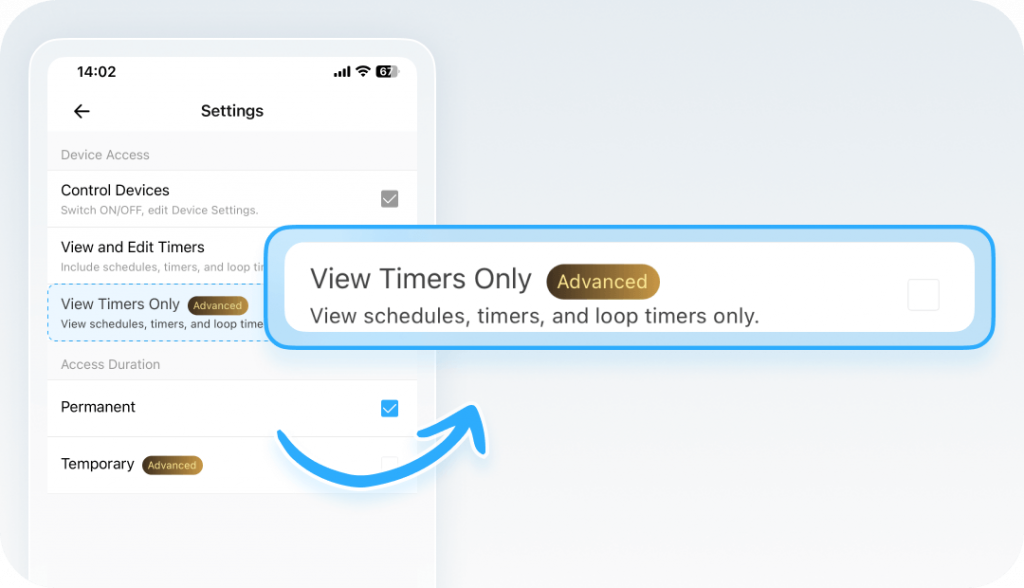 Another new feature is the ability to restrict the times when a shared user can control a shared device. Share with a house cleaner and limit to a future weekday only or share with relatives and limit control to weekends only. When the access expires, the house cleaner no longer has the access to control the device.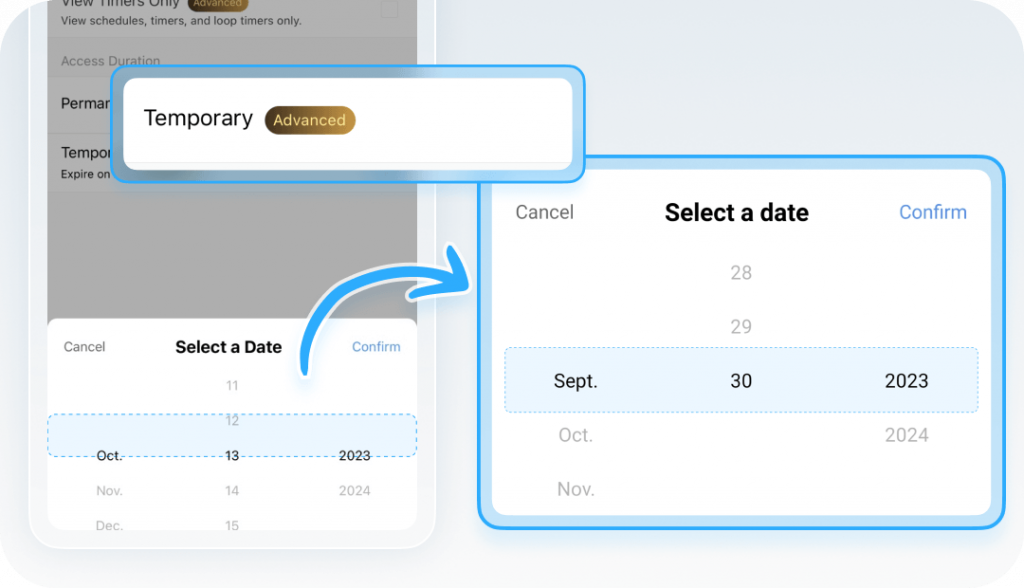 Advanced Plan Benefits
The ability to restrict shared device control times and prevent editing of timers requires an eWeLink Advanced Plan subscription. This subscription offers additional benefits like sharing each device with up to 100 users, versus just 20 for non-paying users.
In summary, eWeLink's device sharing enables convenient remote collaboration while still retaining control over your smart home. The latest improvements further enhance flexibility for users to customize shared access.