How you turn an old phone into an IP camera? eWeLink Camera app is the answer.
Have you ever wondered what you can do with your old, unused cellphone*? Consider data security, selling it may not be a nice try. eWeLink have a wiser offer. Recently, eWeLink launched the new eWeLink Camera app. This app turns your phone into an IP camera. It captures and sends live video stream from the camera of the your cellphone to another cellphone where you view the live video.(*Currently, only available on Android. IOS is on the way,too.Please stay tuned. )
The camera works with both 4G and wifi. This means you can start to stream anytime, anywhere. You don't have to worry being out of range of wifi. Just turn on mobile data and start to share your view. The viewer can watch the live video through 4G and wifi as well. Thanks to the portability of cellphone, your creativity is not limited by the length of the power wire, either.
Jump to any part below if you like.
-What can you do with this app?
Watch over your pet or your baby through eWeLink Camera.
Check on cooking without going to kitchen back and forth
Monitor home appliances to take actions accordingly
Talk with your friend in live video
-What you need
Note: Two phones are required. The two apps should be installed on two phones separately.
-How to use it
Open each app and login the same account.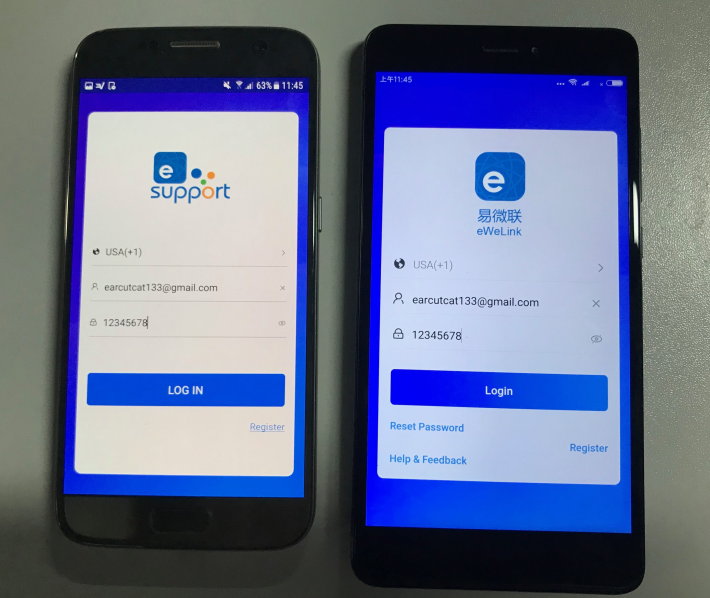 After login, you will see the two screens below.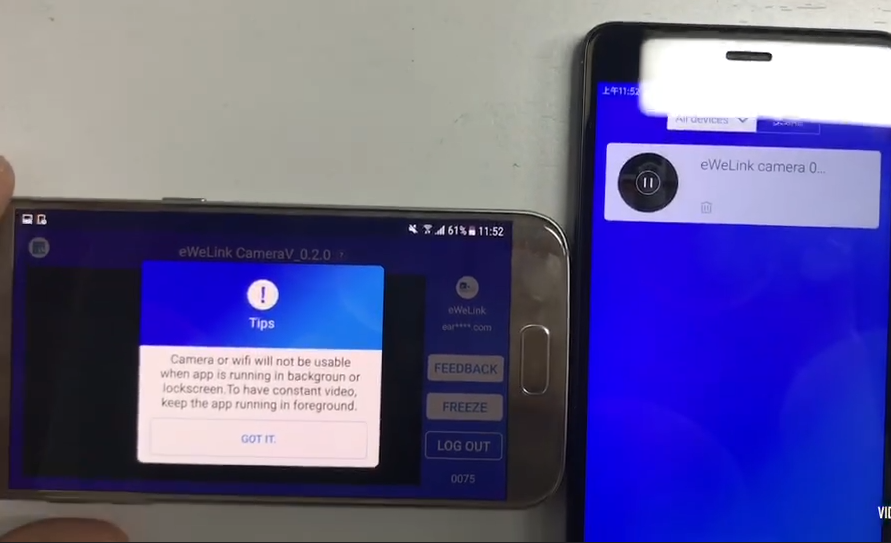 3. Tap 'Got it' on eWeLink camera and tap 'eWeLink Camera 0xx' on eWeLink APP.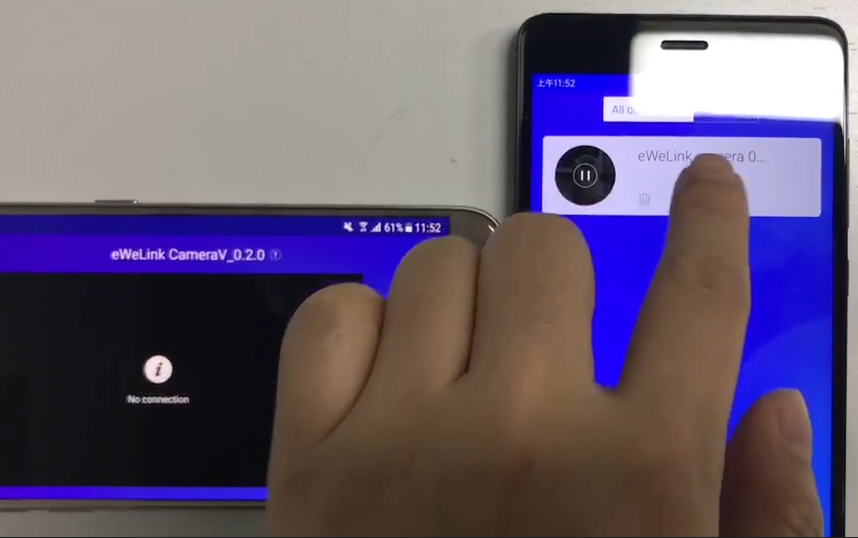 4.You will start to see the live video from camera.