You asked for it and we built it! The feature to support Apple Watch has been long-awaited. We are super excited that Apple Watch support is available from this new iOS version, V4.9.
Can't wait to know how to set it up? If you are already an old hand at Apple Watch, you may jump to the tutorial parts through the links below anytime.
Add devices to or remove devices from Apple Watch
Things you can do on Apple Watch
With some simple setup, you will be able to control devices and groups or run manual scenes on your Apple Watch. In case you don't know how to create a manual scene, click here to read more.
Manual scenes have only one condition, Tap to perform. That's also why it can be used in Apple Watch. Via manual scenes, you can control multiple different types of devices at a single tap.
The group control feature allows you to create a group of devices in the same type to control them all together and synchronize their statuses. Click here to find out how to set up a group.
Before we get started, make sure you have logged in to the same iCloud account on your Apple Watch and iPhone. As soon as you update the eWeLink app to V4.9.0 or install the new version on your iPhone, you will see the option for Apple Watch.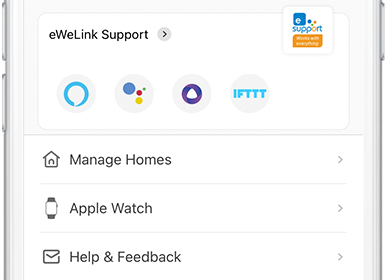 Now that we are ready, let me show you how to set it up.
If you are already an Apple Watch user, you must know that the setup of apps on Apple Watch is usually done on your iPhone. This is the same with the eWeLink app. The following steps are all done on your iPhone with the eWeLink app.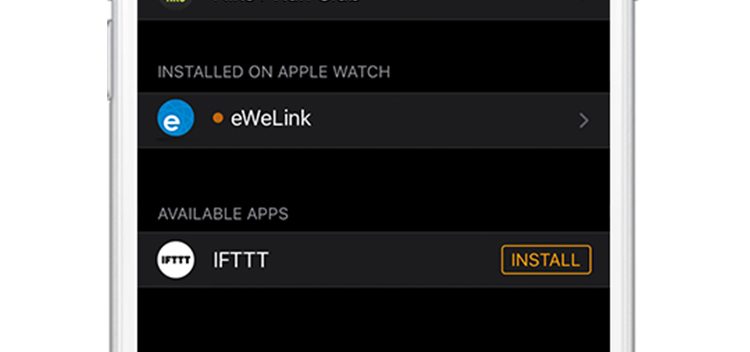 How to add devices to or remove devices from Apple Watch
Add devices to Apple Watch:
By default, all supported devices will be added automatically to the Apple Watch. Therefore, there is no need to add manually with initial setup.
Remove devices from Apple Watch:
1.Open the eWeLink app, tap 'Profile'
Tap Apple Watch.
Select Smart devices
Tap settings
Tap the minus sign before the devices you don't want in the watch and tap Save.
You will see the unwanted devices already in the list of Not in watch.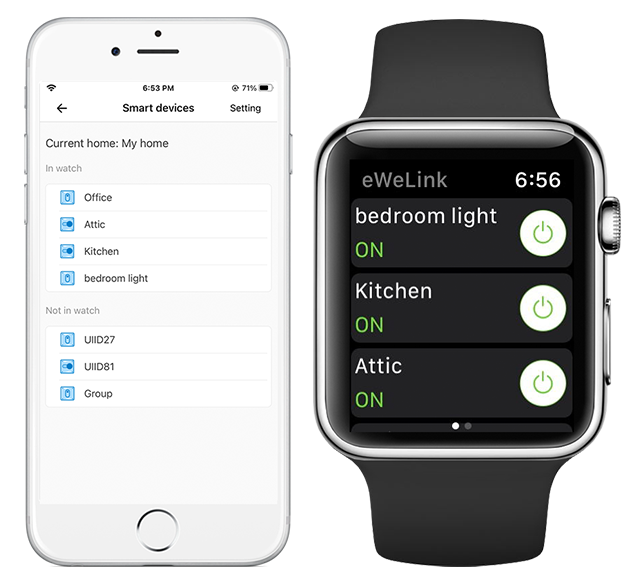 The processes of adding and removing scenes are similar. Just follow the steps alike as follows.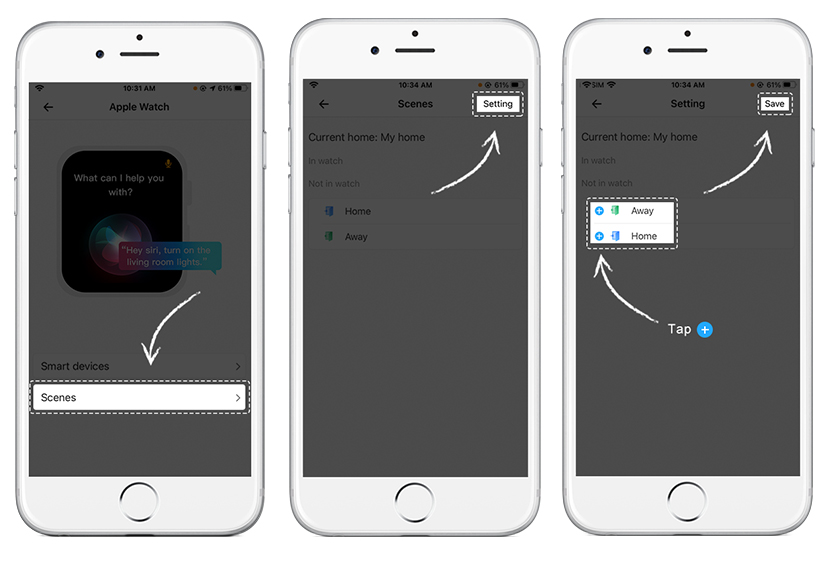 Things you can do on Apple Watch
Now we are good to go! Try tapping on a device to turn it on or off. You may also scroll down to control more devices or device groups. To switch from the device interface to the scenes, scroll left. After that, you may scroll up and down to switch between different scenes.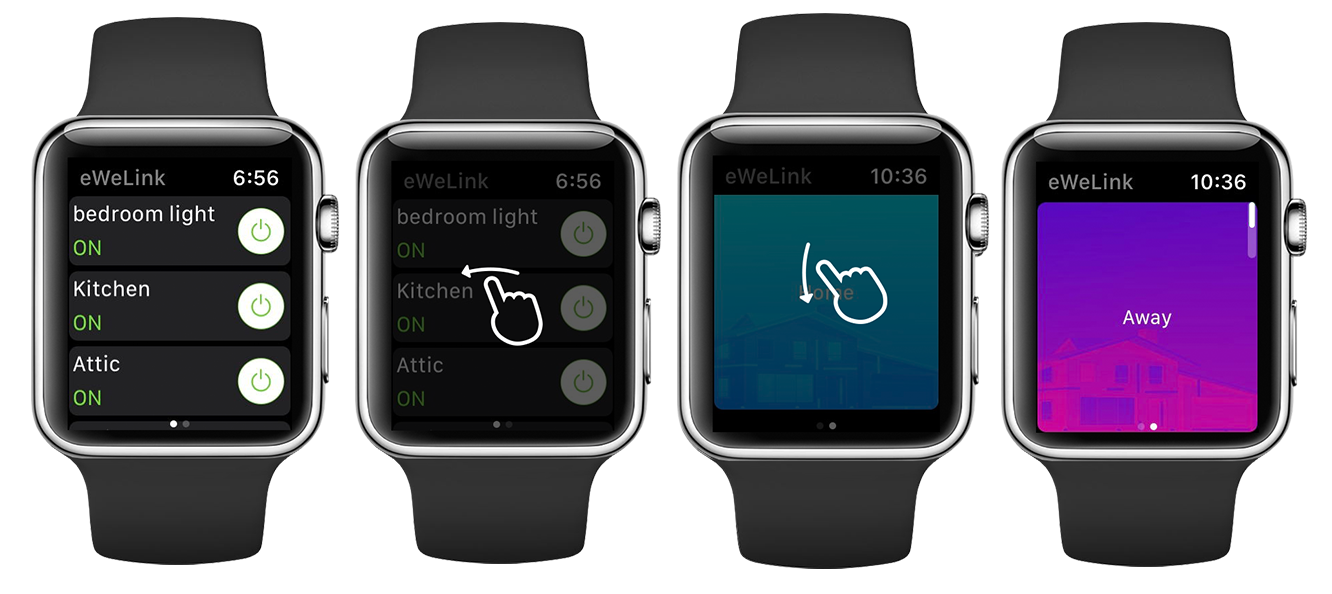 Note: Currently, only one-gang devices, groups of one-gang devices, and manual scenes can be found and controlled via Apple Watch. We will continue to roll out the support for more device types. Please stay tuned.