How to download device & scene logs for data analysis?
We know device or scene logs can help track the device status at any given time. However, for increasing the efficiency of smart automation, we need more than just reviewing the logs. Sometimes we need to download the logs and analyze the data to get better use of smart devices. Read on and you will find out how to achieve that.
This time we will utilize IFTTT applets. Here is a step-by-step instruction to get the device logs stored in the Google Sheets.
Create an IFTTT Applet
Open IFTTT App, and tap Create + to start creating an Applet.
Set "If This"
When you tap "If This" to select triggers, please enter "eWeLink Smart Home" in the search bar. After that, select a trigger like "1-Channel Switch turned on or off" and then select a specific one-channel switch that you want to get the logs. Last, choose "on" or "off" depending on your usage.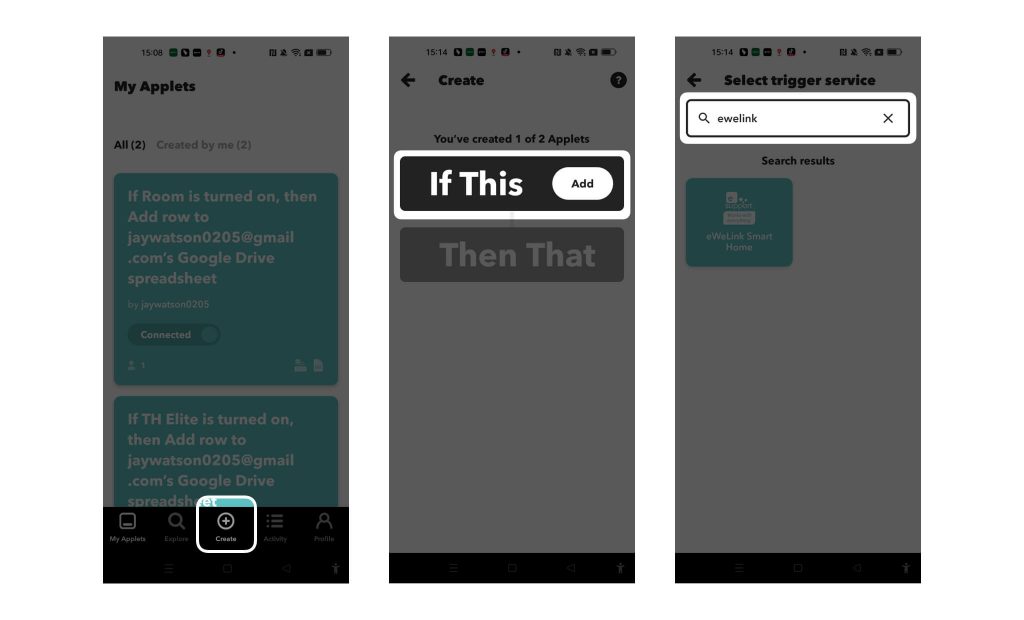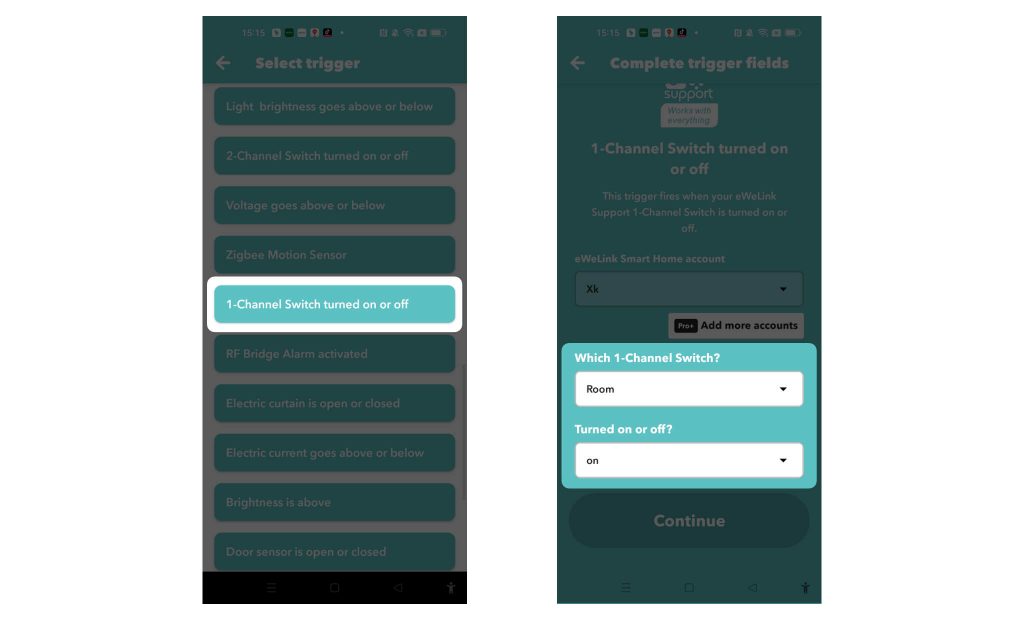 Set "Then That"
Tap "Then That" to select an action. In order to get the logs, select "Google Sheets" to store the data. Then tap "Add row to spreadsheet". Last, don't forget to click "Continue" and "Finish" to confirm the creation of this applet.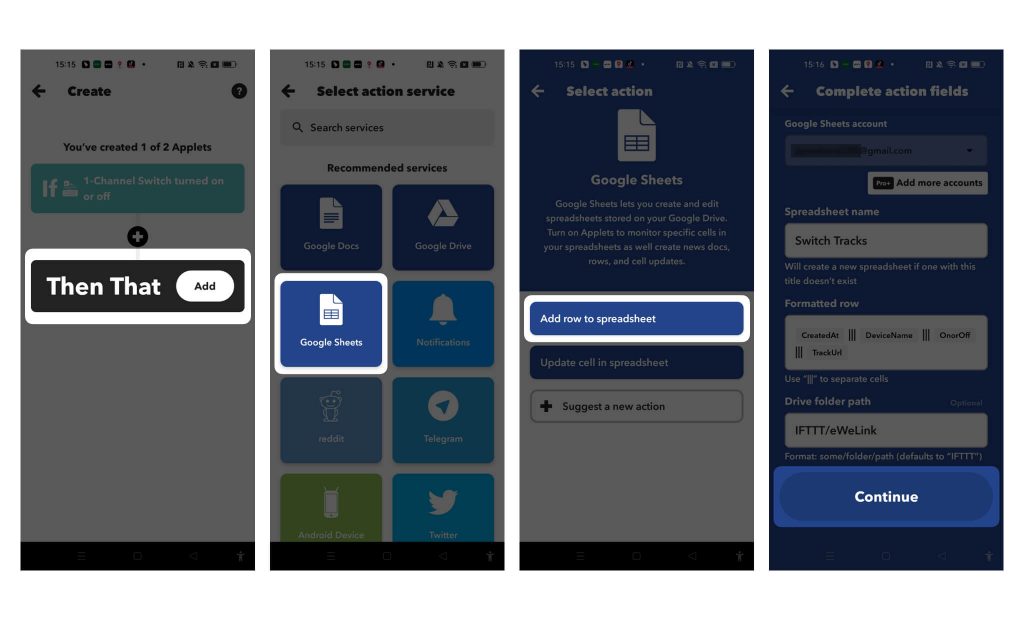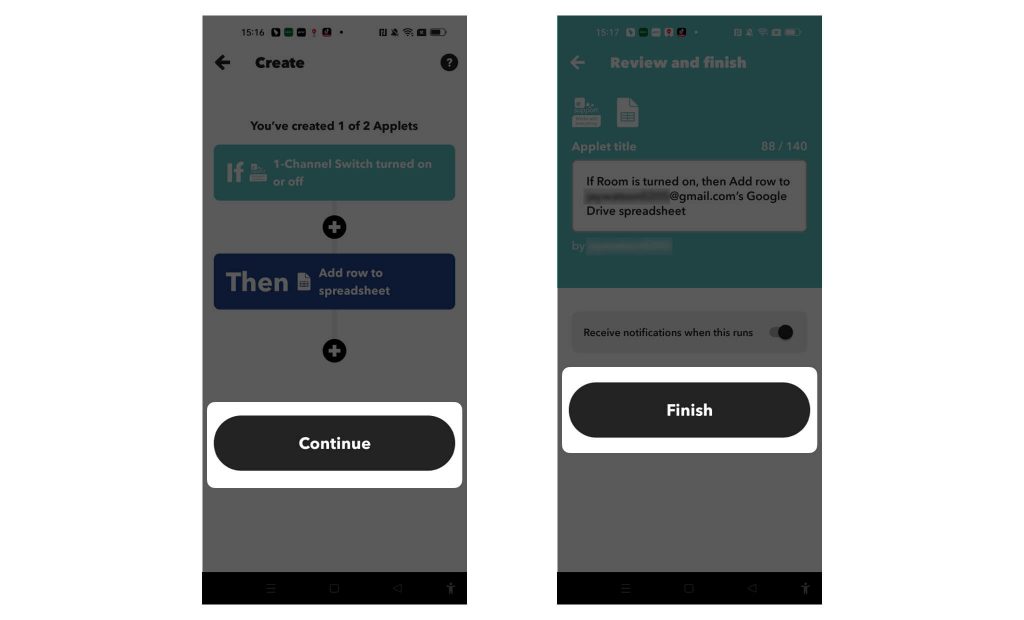 With this applet, every time when the switch is turned on, the logs are stored in Google Sheets and you can download them to do data analysis.