When you change your WiFi router, the original WiFi SSID and password will no longer work even if you set the same SSID and password on the new router. Therefore, it is necessary you pair all your smart home devices again to the WiFi of the new router.
However, if your device supports the Change WiFi feature, you will be able to update the WiFi information such as SSID or password without deleting and re-adding your device. To check if your device support this feature, tap the three-dot button on the top right of the device page. Scroll down and see if you can find a feature named 'WiFi Settings'.
Follow the steps below to change the network information for your devices.
Step 1: Open device settings.

Step 2: Scroll down the page and tap on 'WiFi Settings'.

Step 3: Tap the right arrow on your current WiFi network.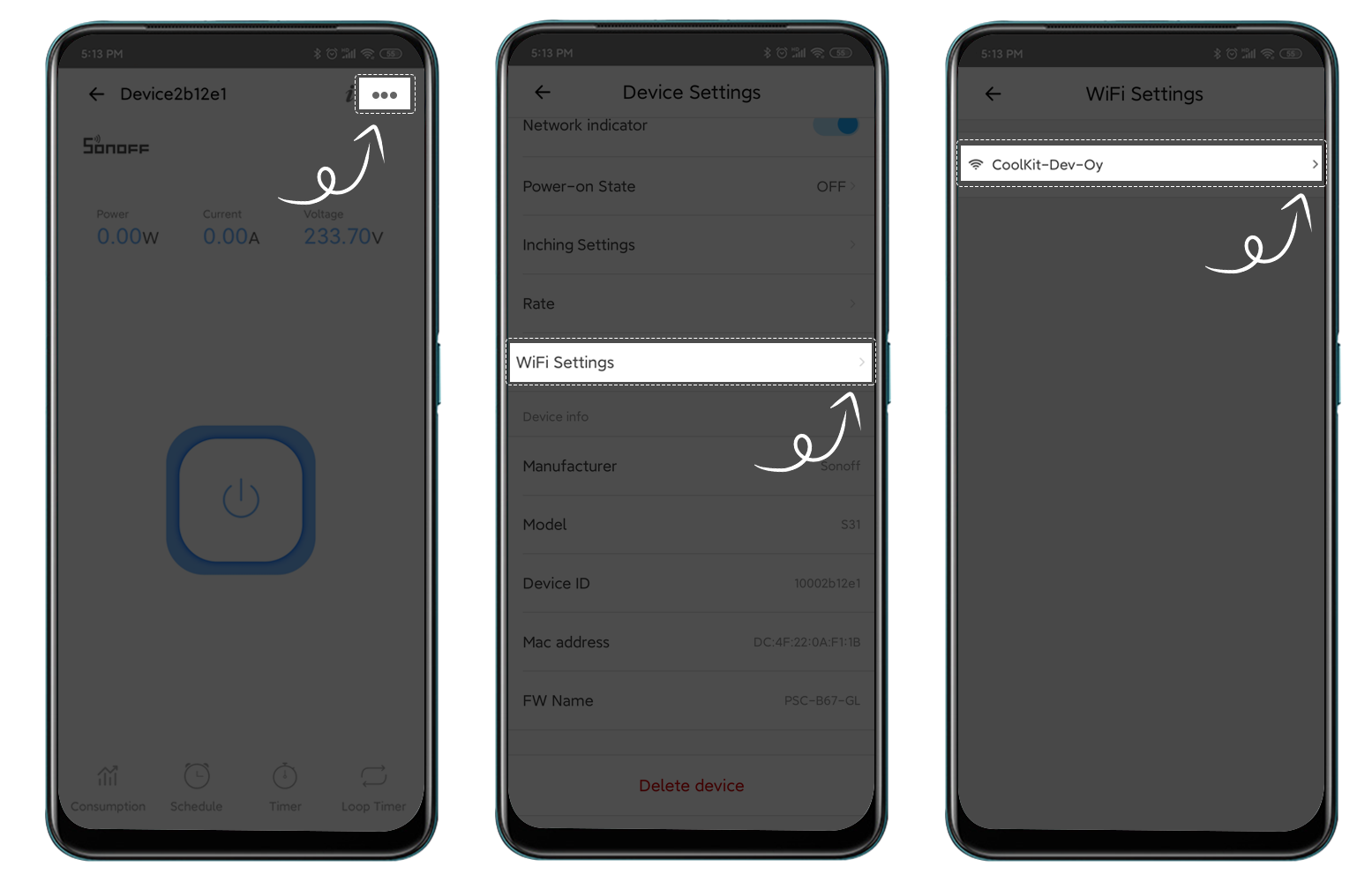 Step 4: On the 'Change WiFi' page, tap the right arrow of your current WiFi SSID.

Step 5: In your system settings, select the new WiFi network to connect.

Step 6: Open eWeLink app again and tap 'Save'.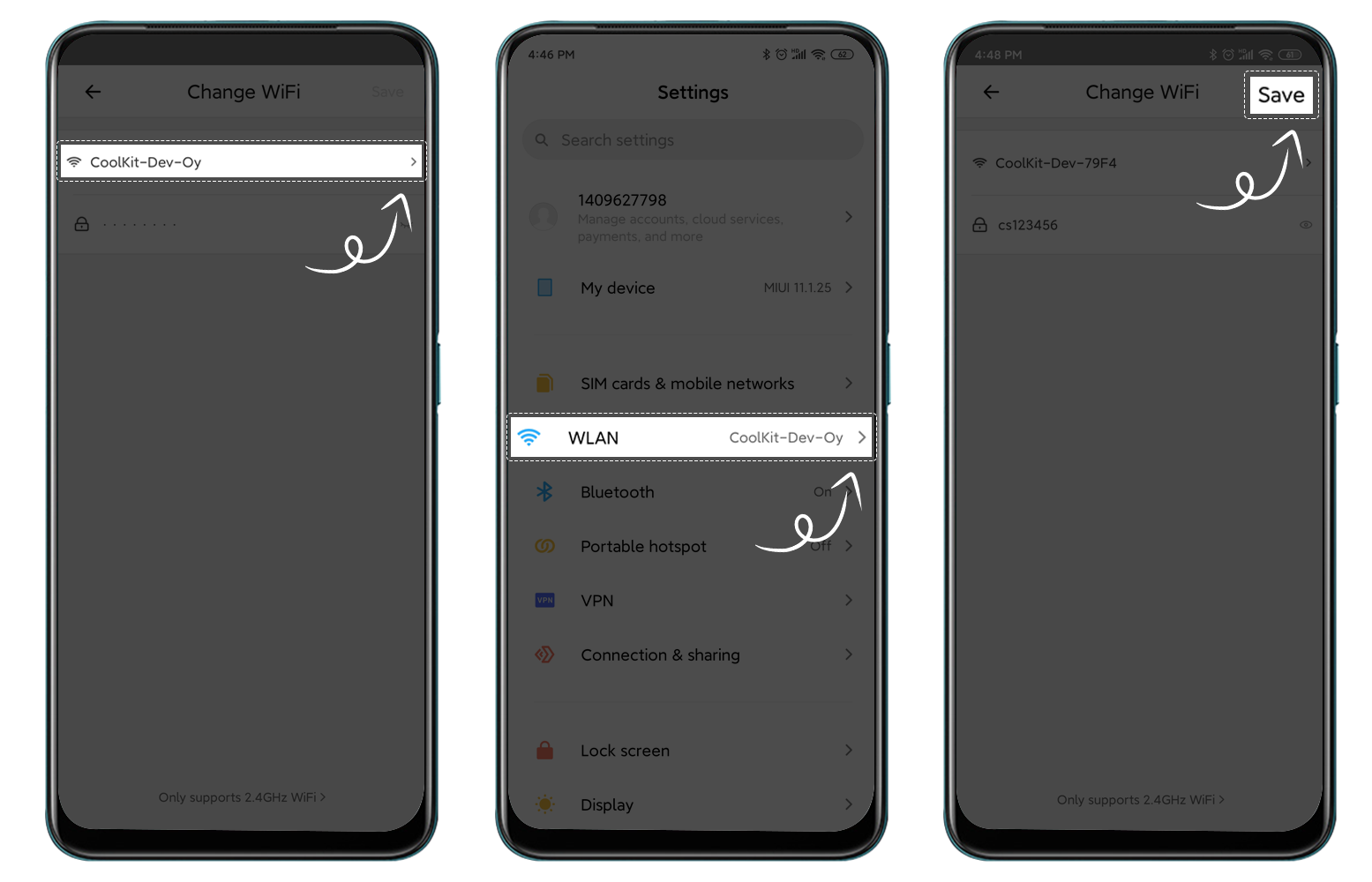 *Currently, this feature is only available for switches with power measurement such as SONOFF S31 with the latest firmware(3.5.0) and RF Bridge from V4.11. It will be added to other devices through firmware upgrades later on. Please stay tuned.