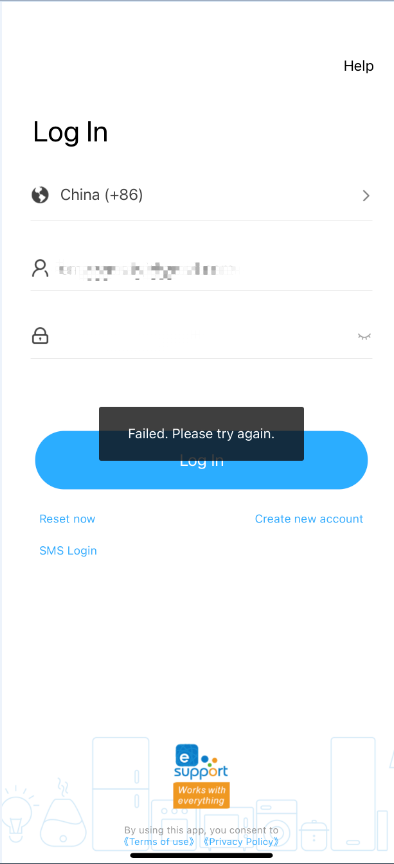 Sorry for the inconvenience.
In case you cannot log in your eWeLink account with the error message "Failed. Please try again.", please check if:
You have internet connection on your phone
You have entered a wrong password or account
The email address/phone number you entered has been registered
If none of the problems above exist, please submit a feedback ticket in the app and we will get back to you as soon as we can.